Try Eventing at Scarteen!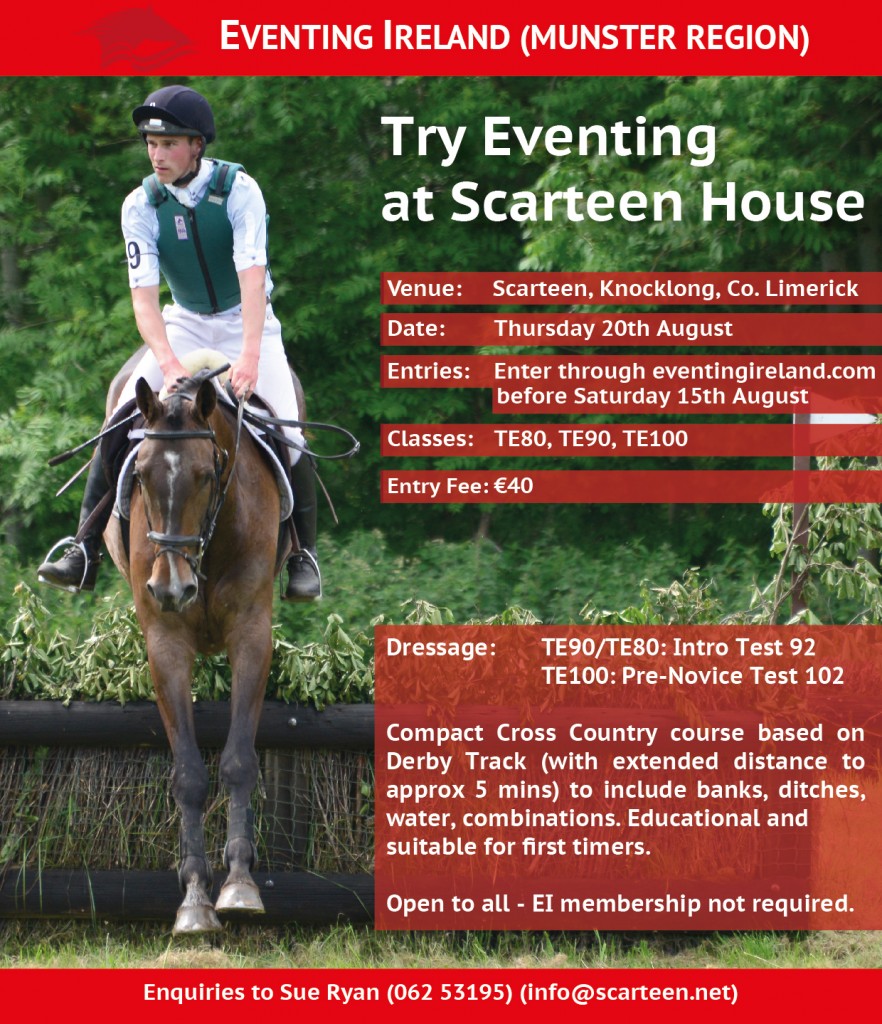 The Ryan Family will welcome Eventing Ireland to Scarteen House on Thursday 20th August 2015 as they host 'Try Eventing at Scarteen.'
Following the format of a traditional one day event, 'Try Eventing' provides the perfect opportunity for riders to sample the sport as well as bring on young horses. With classes ranging from 80cm to 1m, riders will complete a dressage test and complete a round of showjumping in the morning before heading onto the cross country course in the afternoon. The compact Cross Country course is based around our Derby Track (with extended distance to approx 5 mins) to include banks, ditches, water, combinations and will include approx. 20 fences.
Try Eventing is educational and suitable for first timers. It will also be beneficial for those aiming for the Goresbridge Go for Gold Sale or TIHA Hunter Show and Go.
Entries can be made online through the Eventing Ireland website – membership is not necessary!