Summer 2017 at Scarteen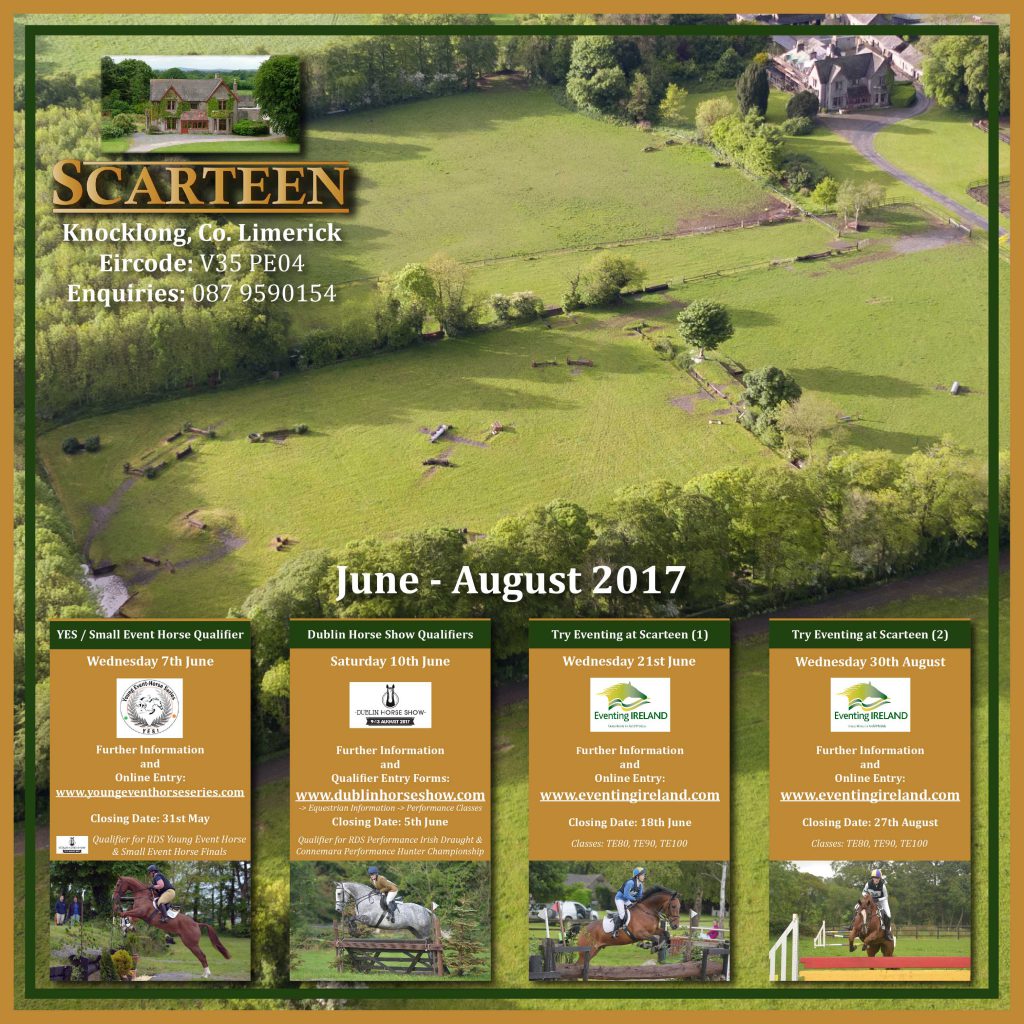 A busy summer of equestrian events at Scarteen kicks off on Wednesday 7th June with the first of the Young Event Horse Series Dublin Horse Show Qualifiers. A few days later on Saturday 10th June we welcome competitors for the Performance Irish Draught and Connemara Performance Hunter Championship RDS Qualifiers. Later in the month Scarteen hosts its first Try Eventing date of 2017 on Thursday 22nd June. Now in its third year at Scarteen, the format is proving extremely popular with a full dressage test and then combined showjumping/cross-country phase at 80cm, 90cm and 1m level. A second Try Eventing date has been added on Wednesday 30th August.
We look forward to welcoming everyone to Scarteen once again. In the meantime, if you have any queries please do not hesitate to contact us!